Toon Boom
Products of Toon Boom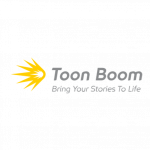 Founded: 1994
Toon Boom Animation Inc. is a Canadian software company that specializes in animation production and storyboarding software.
With 25 years of incomparable experience, Toon Boom's award-winning software is the global standard for animation and storyboarding. Harmony, Storyboard Pro and Producer solutions provide everyone from enthusiasts to professionals with the artistic freedom to create in any style and efficiently publish anywhere.
Our Products
2D Animation, Storyboarding & Production Tracking Software that respond to the needs of storyboard artists and animation production creatives and professionals.
The best animation studios in the world use Toon Boom software. From major animation companies to small studios, our customers use our software to produce movies, TV shows, games and advertisements.
Company Website: toonboom.com
Showing all 10 results