Wondershare
Products of Wondershare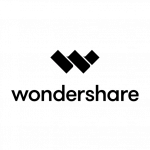 Founded: 2003
Our software and products are used in over 150 countries world-wide. We're continually inspired by our users, and we're committed to creating simple and easy-to-use software for their needs.
MISSION
We're dedicated to becoming a global and influential platform of software solutions that strikes its own unique path to change the world of technology for generations to come.
CULTURE
We believe in a village-like community where individuals and their ideas thrive, but when it's needed, we come together as one. We're made stronger by equality, openness, and collaboration in everything we do.
Facts
Wondershare is an international software company that is devoted to providing the leading PC applications and Internet applications in the industry for worldwide users.
As a key software enterprise of the country's landscape planning Wondershare has set up branches in Japan, Europe, and the United States one after another, and established R&D centers in Shenzhen, Beijing, and Hangzhou, with over 70% R&D personnel on its staff team.
Users are throughout the world in more than 160 countries and regions, with millions of paying users, and the sales performance is developing at a high speed by more than 50% compound growth rate per year.
In June 2011, Wondershare Software declared to move into the mobile Internet. In December of the same year, the photograph+ video application PowerCam was launched.
There were over 10 million downloads only three months after its presence on App Store, and it has won a unique place in its kind among tens of countries.
Company Website: www.wondershare.com
Showing all 10 results