Graphisoft
Products of Graphisoft SE a Nemetschek Company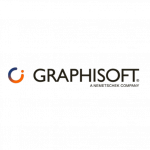 Founded: 1982
Mission
Our mission at GRAPHISOFT is to empower your team of building professionals with advanced technology and accompanying know-how to help fulfill your mission: to create great architecture. We believe that integrating people, workflows, and information in real-time is critical for your success. Our award-winning solutions provide unrivaled open BIM workflows to help get the job done. Our superior teamwork and mobile solutions help engage all project stakeholders in real-time. Our colleagues, partners, and users work with us in true partnership with the ultimate goal to change the world for the better by Building Together!
Heritage
Founded in 1982, GRAPHISOFT develops Archicad, the industry-leading Building Information Modeling software solution for architecture and design.
Archicad revolutionized architectural design when it was launched for the new Apple Macintosh. As far back as 1984, the pioneers were thinking beyond the mere digitalization of the drawing board; their vision took the form of a powerful product portfolio.
GRAPHISOFT's Virtual Building concept represented a milestone in CAD development and established itself at the forefront of the architecture, engineering and construction industry under a new name: Building Information Modeling, or simply, BIM.
Graphisoft SE is a Hungarian design software company headquartered in Budapest, Hungary as a subsidiary of Nemetschek Group.
Company Website: graphisoft.com
Group: Nemetschek Group
Showing the single result