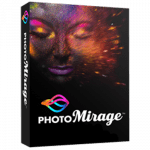 PhotoMirage
Make beutiful animation videos from your Photo stills in seconds
Buy Now For Only $ 89.99 *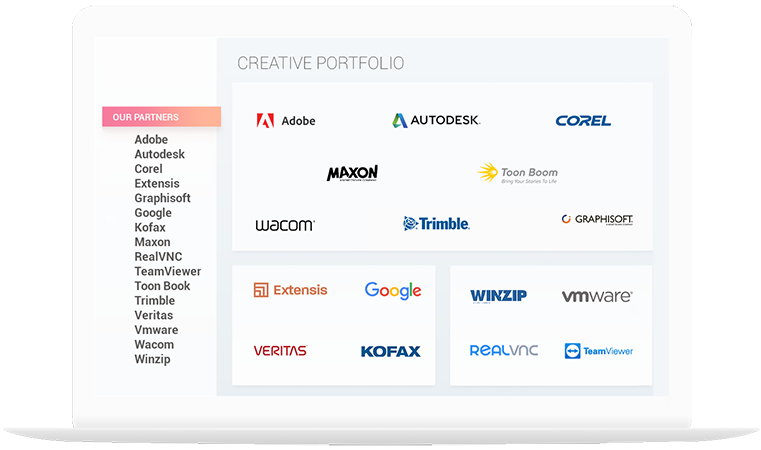 Our Partners
Our partners are world leading organizations with solutions in the creative industry like Adobe, Autodesk, Corel, iSpring, Kofax, Maxon, McAfee, Movavi, RealVNC, TeamViewer, Veritas, WACOM, WinRAR, Winzip and many more.
Latest Skillz Middle East Blog
The Best Photo Editing Software for 2021
Whether you're a casual smartphone shooter or a professional using an SLR, the software can get the most out of your images. We help you find the best photo editing software for your needs.

  By Michael Muchmore
Updated December 28, 2020, Read Michael's review on PCMAG here.
Best for Imaging Professionals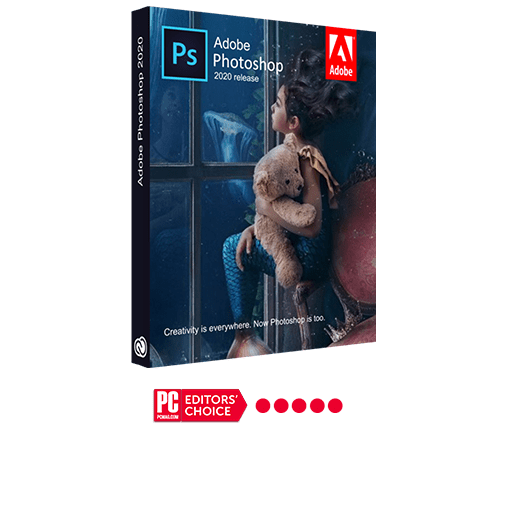 Adobe Photoshop
The world's best image editing software adds mind-blowing neural filters, automatic sky replacement, and even better selection tools.
Buy Now For Only $ 532.00 *
Best for Pro Photographers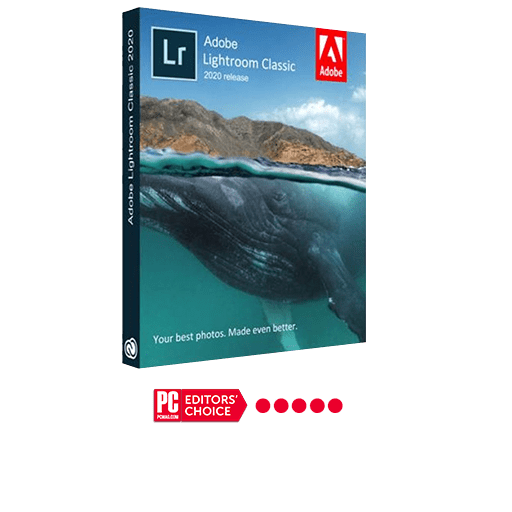 Adobe Lightroom Classic
Adobe's Photoshop Lightroom remains the gold standard in pro photo workflow software. It's a complete package, with top-notch organization tools, state of-the-art adjustments, and all the output and printing options you could want.
Buy Now For Only $ 150.00 *
Best for Image Noise Reduction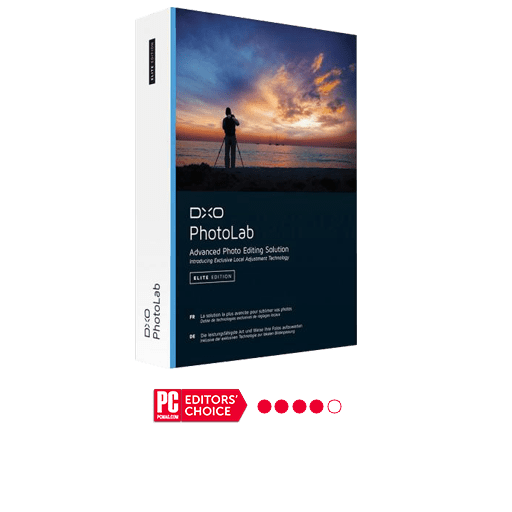 DxO PhotoLab
Though it's still not a complete photo workflow solution, DxO PhotoLab can deliver image results beyond what's possible in other photo software.
Best for Budget-Conscious Image Editors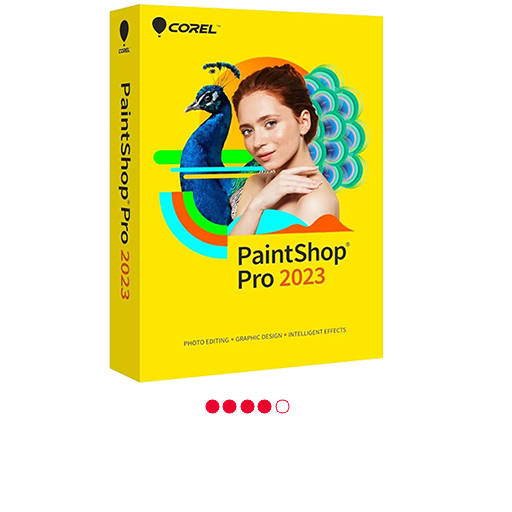 Corel PaintShop Pro
Corel continues to add new photo editing possibilities to its PaintShop Pro software, making it a worthy Photoshop alternative on Windows for a budget-conscious, one-time price.
Buy Now For Only $ 80.00 *
The Best Video Editing Software for 2020
Whether you're a weekend GoPro shooter or a full-time video professional, you need editing software that's powerful and easy to use. Here's how the best video editing software stacks up.

  By Michael Muchmore
Updated October 14, 2020. Read Michael's review on PCMAG here.
Best for Professional Video Editing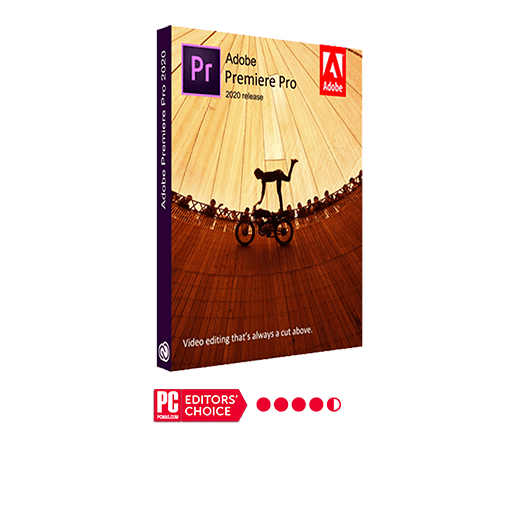 Adobe Premiere Pro
An expansive professional-level digital video editing program, Premiere Pro CC has everything today's pro video editor needs, particularly when it comes to collaboration.
Buy Now For Only $ 532.00 *
Best for Editing on a Budget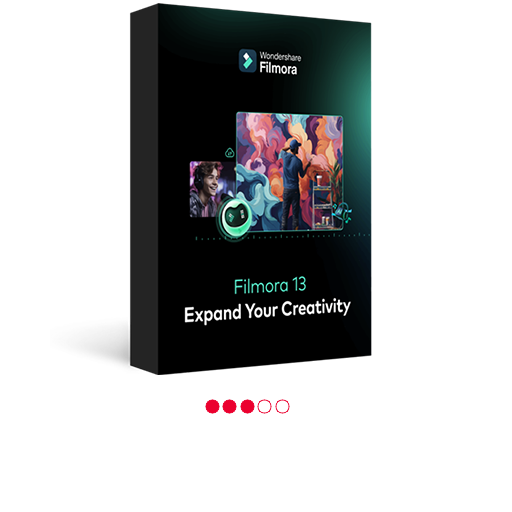 Wondershare Filmora
Wondershare's Filmora video editing software may not have Multicam or the hottest new VR tools, but it does have a pleasing interface and lots of effects.
Buy Now For Only $ 89.99 – $ 119.99 *
Best for Stop Motion and Motion Tracking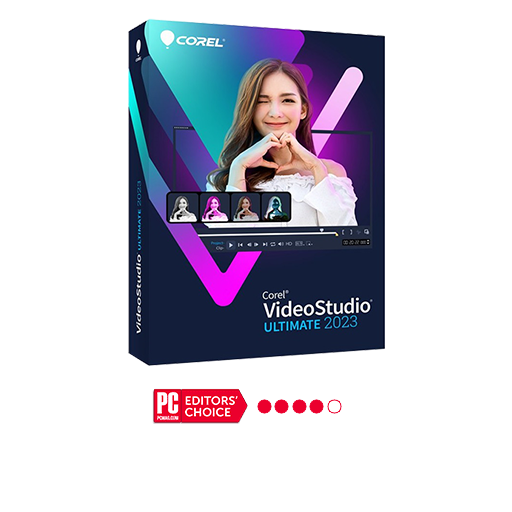 Corel VideoStudio Ultimate
Corel VideoStudio is a feature-packed and intuitive consumer video editing package, though we noticed some stability issues in testing. The 2020 update adds an automatic Highlight Reel creator, color wheels, and more timeline editing modes.
Buy Now For Only $ 100.00 *
Best for Color Grading and Keyframe Editing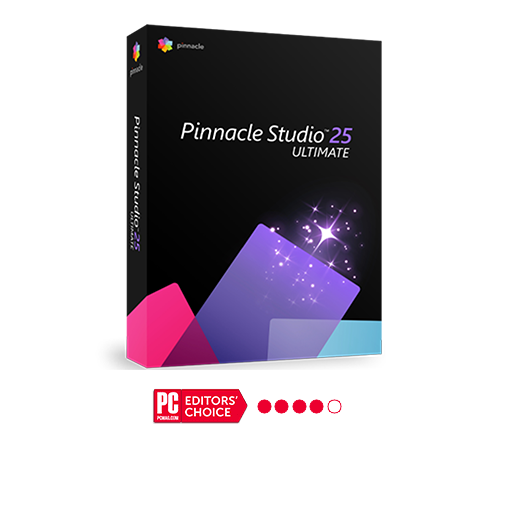 Pinnacle Studio Ultimate
Pinnacle Studio is a fast, full-featured, near-professional-level video-editing application. New motion masking, titling, and stability improvements make it even more appealing.
Buy Now For Only
The Best eLearning Authoring Tools 2020
The best eLearning authoring tools help you create meaningful and engaging content for online learners. But it all hinges on the right platform for your team. Is it intuitive? Does it feature built-in assets that benefit your bottom line?

  By Christopher Pappas
October 15, 2020. Read Christophers's review on eLearning Industry here.
360° Virtual Reality an VR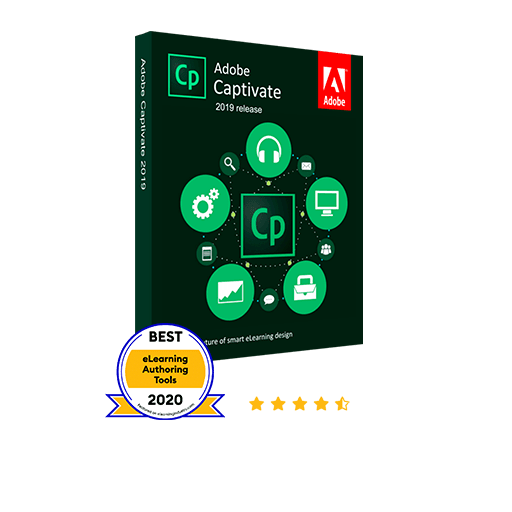 Adobe Captivate
The all-new Adobe Captivate now allows you to create immersive learning scenarios using 360° media assets, that your learners can experience using VR headsets.
Buy Now For Only $ 450.00 – $ 1,530.00 *
Best for Instructional designers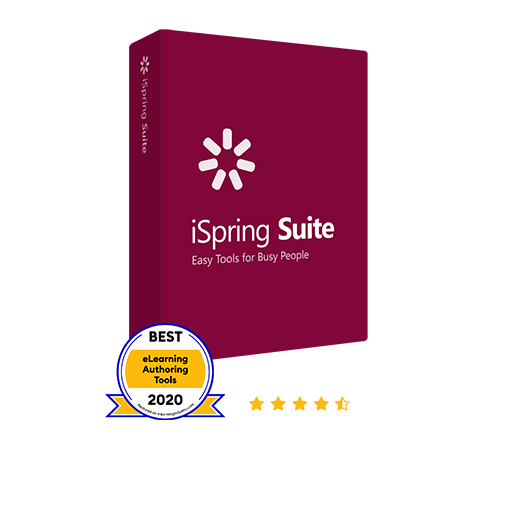 iSpring Suite
Fast toolkit for creating adaptive eLearning courses, videos, and quizzes. iSpring Suite is supercharged for developing content for onboarding, product training, and assessment.
Buy Now For Only $ 770.00 – $ 3,100.00 *
e-Learning authoring without an e-Learning background.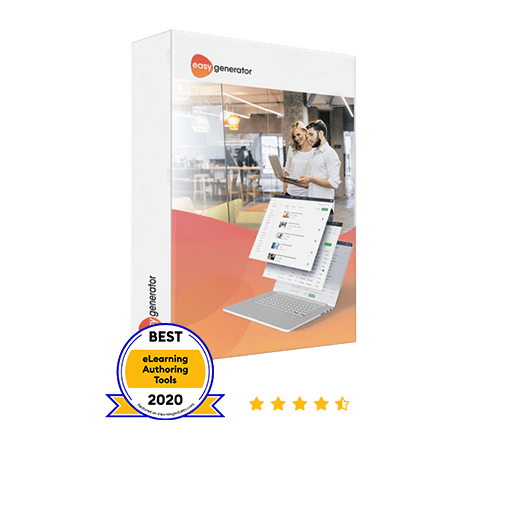 Easygenerator
Easygenerator is an online e-Learning authoring tool for people without an e-Learning background. Create courses and quizzes and host them in our cloud and see learner's results at no extra charge. Uploading to your website or LMS is also possible.
Review Training Exactly How You Envision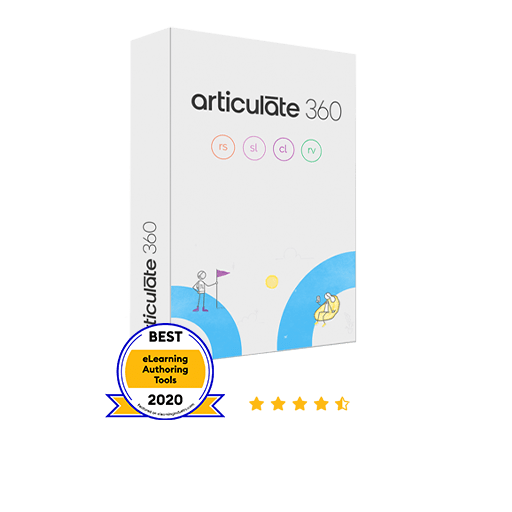 Articulate 360
Articulate 360 makes every aspect of e‑learning course development simpler, faster, and less expensive. Subscribe to Articulate 360 to get everything you need to complete your e‑learning projects, from start to finish.
The Best Antivirus Protection for 2021
Antivirus software is critical for every PC. Without it, you risk losing your personal information, your files, and even the cash from your bank account. We've tested more than 40 utilities to help you pick the best antivirus protection for your computers.

 
By Neil J. Rubenking, updated December 8, 2020. Read Neil's review on PCMAG here.
Best For Multi-Device Households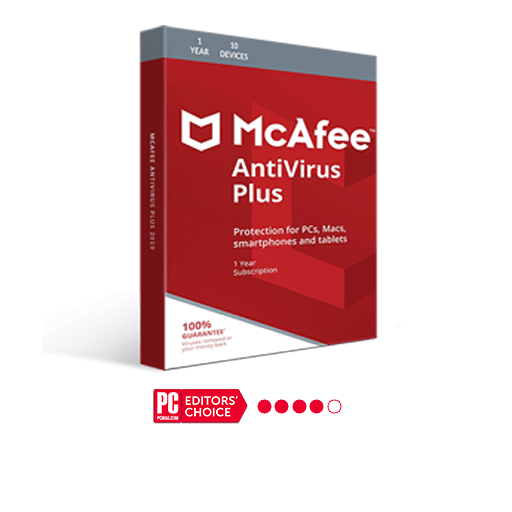 McAfee AntiVirus Plus
A subscription for McAfee AntiVirus Plus lets you protect every Windows, Android, macOS, and iOS device in your household. Other products may score better in testing, but none of them offer a deal like this.
Buy Now For Only $ 45.00 – $ 66.00 *
Best For Excellent Lab Test Scores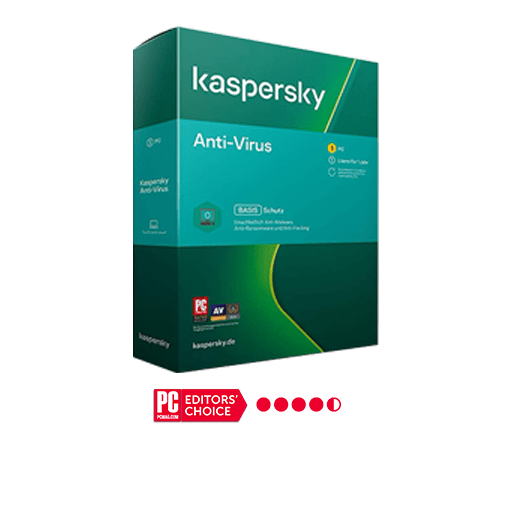 Kaspersky Anti-Virus
Kaspersky Anti-Virus takes perfect or near-perfect scores from all the independent testing labs, and it aced our hands-on ransomware protection test. It remains an antivirus Editors' Choice.
Buy Now For Only $ 782.67 *
Best For Wealth of Bonus Features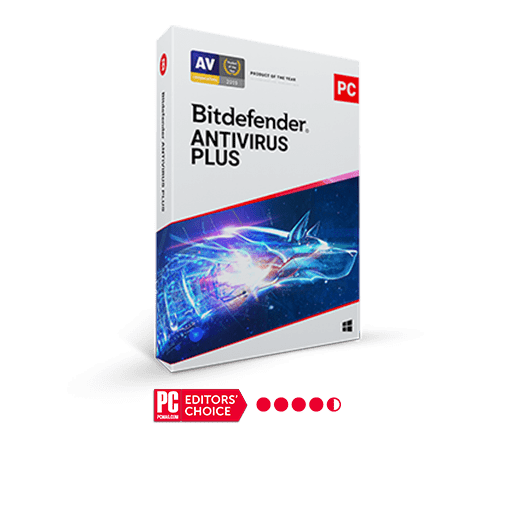 Bitdefender Antivirus Plus
With outstanding antivirus lab results and a collection of features that puts many security suites to shame, Bitdefender Antivirus Plus is an excellent choice for protecting your PC.
Impressive scores in independent lab tests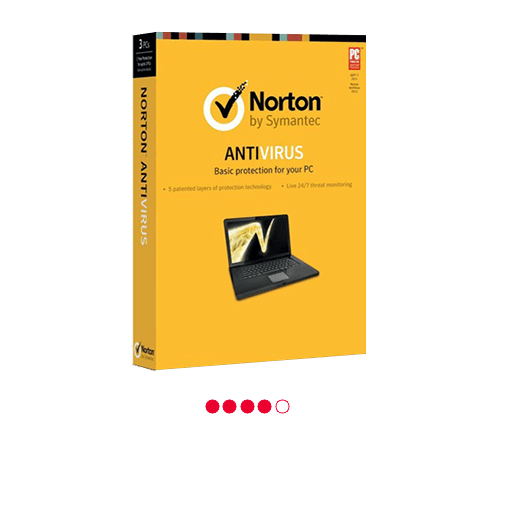 Norton AntiVirus Plus
Norton AntiVirus Plus gets impressive scores in independent lab tests and our own hands-on tests and offers a wealth of useful features. However, it's expensive and doesn't offer deals for multiple-computer households.