Autodesk
Products from Autodesk Inc.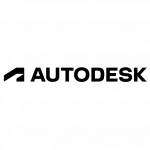 Founded: 1982
Autodesk makes software for people who make things. If you've ever driven a high-performance car, admired a towering skyscraper, used a smartphone, or watched a great film, chances are you've experienced what millions of Autodesk customers are doing with our software.
Autodesk, Inc. is an American multinational software corporation that makes software products and services for the architecture, engineering, construction, manufacturing, media, education, and entertainment industries. Autodesk is headquartered in San Rafael, California, and features a gallery of its customers' work in its San Francisco building. The company has offices worldwide. Its U.S. locations are California, Oregon, Colorado, Texas, Michigan, New Hampshire and Massachusetts. Its Canada offices are located in Ontario, Quebec, and Alberta.
The company was founded in 1982 by John Walker, who was a co-author of the first versions of AutoCAD. AutoCAD, which is the company's flagship computer-aided design (CAD) software and Revit software are primarily used by architects, engineers, and structural designers to design, draft, and model buildings and other structures. Autodesk software has been used in many fields, and on projects from the One World Trade Center to Tesla electric cars.
Autodesk's Media and Entertainment division create software for visual effects, color grading, and editing as well as animation, game development, and design visualization. 3ds Max and Maya are both 3D animation software used in film visual effects and game development.
Source: Wikipedia
Company Website: www.autodesk.com
Showing all 14 results