Description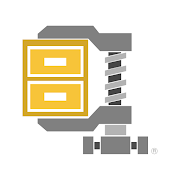 The NEW Winzip 27 Pro
The world's leading Zip utility: unzip 17+ major compression formats. Way beyond zipping with the NEW WinZip Pro Apps:
PDF Express: much more than a PDF reader.
Image Manager: single and batch image processing.
Secure Backup: keep a safe copy of your files on the cloud or locally.
Share Express: Zip, encrypt, and share like a Pro.
…and so much more!
The all-new WinZip 27 gives you faster, more powerful compression, and allows you to:
Unzip all major formats
With just a click, open all major compression formats, including Zip, Zipx, RAR, 7z, TAR, GZIP, VHD, XZ, POSIX TAR and more.
Complete file management
Easily find, open, edit, move and share your files, whether they are on your computer, network or cloud service.
Protect your privacy
Easily encrypt files as you zip to secure information and data. Create read-only PDFs and add watermarks to deter copying.
Share anywhere
Easily share large files by email, cloud services, social media and instant messaging. Quickly share links to your cloud files.
NEW!

 WinZip® Image Manager


(Pro/Enterprise)

A fresh new way to manage, share, and confidently secure all your pictures in one dedicated app! Easily convert formats, rotate, resize, and crop for single or multiple images. Quickly access all WinZip Image Manager features with a right click in the Windows Explorer. Increased security lets you remove camera information, EXIF data, including GPS location, along with lossless compression and bank-grade encryption.
NEW!

 WinZip® PDF Express


(Pro/Enterprise)

A powerful, multipurpose PDF app that does far more than a basic PDF reader. Export a PDF to Word or image file, or create a PDF from any document. Reorder, add or delete pages and easily combine multiple document formats into a single PDF, then watermark, secure and share.
NEW!
WinZip® Secure Backup

(Pro/Enterprise)
Get peace of mind knowing this safeguard app will keep your most important data secure. Create simple, yet powerful, backup routines. Store a copy locally or in the Cloud for an extra layer of security. With WinZip, your most important files will be safe and easy to restore.
NEW!

 WinZip® Share Express


(Pro/Enterprise)

Share your files with confidence and security. This powerful sharing tool is included in the WinZip apps, allowing you to share, compress, and encrypt, all within a simple interface. Easily share files to one or many locations, surrounded by extra layers of security, including military-grade encryption and time bomb capabilities.
ENHANCED!

New ribbon look-and-feel with context-aware file management tools

Find more and do more! With a refined user experience and modern new icons, you'll have visibility to WinZip's powerful compression, conversion, and file management features. Plus, the context-aware ribbon adapts to what you are doing like accessing file and folder maintenance features, conversions, zipping and unzipping.
ENHANCED!

 Auto clean and organize your computer

What could be better than automated cleaning? Thanks to this efficient feature, you no longer need to click to take action; it simply happens. With our proven WinZip Background tools, you set the rules to remove old files which will save space, retain speed, and secure your files.
NEW!

 Files Shared to Me folder

All of your files in one place! Welcome to a streamlined process that lets you instantly find all the files others have shared with you. WinZip supports multi-cloud, so you can access Google Drive, OneDrive and many other cloud-based storage files from coworkers, friends and family in a single app.
NEW!

 Batch conversion capabilities

With this flexible option, you can perform a variety of conversion tasks simultaneously including converting a file to or from a PDF, combining files into a single PDF, converting or reducing photos, signing a PDF, or adding a watermark. Simply select the files you want to change, then choose the appropriate conversion options you want to apply, and you're done!
NEW!

 Seamlessly switch between Windows Explorer and WinZip

You have options! Right click on a folder to open a file in either WinZip or Windows Explorer. With a single click from Explorer, switch to WinZip and get direct access to WinZip's advanced file management tools like bulk file rename, conversion, and encryption.
NEW!

 Quick access to recent contacts

Get to your most-used contacts faster and more efficiently. WinZip now offers an option for a quick selection from your contacts list of recently emailed recipients. No need to spend time searching your entire address book!
NEW!

 Personal Cloud NAS drive support

Connect WinZip to Western Digital My Cloud Service and access your files on your personal cloud, no matter where you are. Just like Cloud Services, such as OneDrive or Dropbox, you can use WinZip to browse and manage the files at home from anywhere using your personal WD My Cloud.
ENHANCED!

 More filter options for zipping files

With WinZip's filter functionality, you can choose to only include Word documents or images or other specific file formats. Now, you can replace an existing file in a Zip file with a newer version and choose whether to add new files to your existing Zip file.
ENHANCED!

 Streamlined Actions Pane

Stay one step ahead with convenient access to the features you need to complete your task. With an updated streamlined Actions Pane, you can now save, email, share features, and more, on selected items in the file or zip pane to save you valuable time.
ENHANCED!

 Combine files into a single PDF (Pro/Enterprise)

We've expanded our PDF capabilities! With the Combine Files feature, you can merge multiple PDF files into a single PDF or convert non-PDF files into a single PDF file. In addition, you can take a collection of office files, images, and PDFs and merge them into a single PDF inside a zip file in fewer steps.
NEW!

 Support for Windows Environmental Strings

Enter generic keywords (called Environmental Strings in Windows) in the WinZip file chooser to locate files and folders that are specific to your computer and originate from a local drive, network device, or cloud service.