Description
Overview Movavi Photo Editor 2023
Professional-grade photo editor for PC made easy.
AI-powered photo-editing software for flawless results
Movavi Photo Editor for PCs is designed for photographers of any skill level. This desktop picture-editing software gives you smart tools that will let you edit images in no time and get amazing results. Thanks to the intuitive user interface, you can start working in the program right away.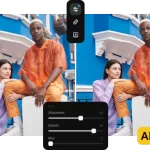 Custom sharpness adjustment
Take full control of the level of detail in your photos. Emphasize texture and get rid of blur. Just a few seconds with our photo-editing software and your photo will pop.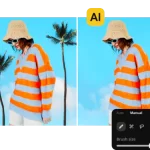 Precise object removal
Clear out unwanted objects so nothing distracts from the focus of the scene. Get natural-looking results with no signs of editing.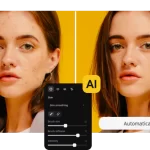 Impeccable photo retouching
Effortlessly bring out the best in your portraits. Smooth skin, reshape bodies, whiten teeth, and apply makeup. The final image will have a perfectly balanced, realistic look.
More features to explore your creativity
Light and color correction
Add the desired hue to your photos: apply HDR Lighting, adjust white balance, and more.
Noise reduction
Remove distracting digital noise from low-light images and photos with the wrong ISO setting.
Text insertion
Customize a font, size, and color. Adjust the background. Twist the words into different shapes.
RAW image support
Open and edit RAW files: the program will automatically convert them to JPEG after uploading.
Basic editing tools
Crop, resize, flip, and rotate images.
Export settings
Choose the desired format and size when saving an image. Remove the metadata and add comments to photos.
New possibilities in Movavi Photo Editor
We never stop working to ensure your photo-editing experience is as fast and smooth as possible. Use the latest version of the app for superpowered performance.
NEW Presets
Now you can take advantage of presets – and add your own preset to make it easier to adjust the colors.
NEW High-quality object removal
Clean up your photos incredibly quickly and with great precision. Artificial intelligence will generate a natural-looking background in place of the erased objects.
NEW AI-based retouching
Remove blemishes and dark spots from faces by just pushing a button.
Natural-looking colorization
Get even more vibrant colors to realistically revive people in black-and-white phographs