Description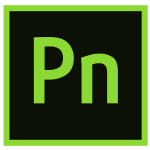 Adobe Presenter 11.1
Transform slides into interactive eLearning
Convert your PowerPoint presentations to engaging eLearning content. Add quizzes, scenarios and out-of-the-box assets and publish as HTML5 for access using desktop and mobile browsers. Create high-impact interactive training videos. Track learner performance using leading LMSs.
Create video tutorials in 3 easy steps
Quickly create HD video lectures to use in your training modules, distance and classroom learning, MOOC sessions or flipped learning courses. Capture your screen content along with your webcam audio or video, right from your desktop, without investing in expensive studio equipment. Use a simple 3-button interface to easily edit and publish your videos.
Use analytics for actionable insights
Test learner understanding with eye-catching quizzes. Get actionable insights when you track learner performance, with integration to SCORM-, AICC- and xAPI- compliant LMS's including the all-new self-service LMS, Adobe Captivate Prime.
System Requirements | Presenter
Authoring
Windows
Intel® Core™2 Duo or AMD Phenom® II processor (Intel® CoreTM i3 or faster recommended)
Operating System: Windows 7, Windows 8.1, and Windows 10
2 GB of RAM (4 GB or more recommended)
6 GB of available hard-disk space for installation; 6 GB of space required during usage
1024 x 768 display (1280 x 720 display with OpenGL 2.1–compatible dedicated video adapter recommended)
Internet Explorer 10 or later, Firefox 3.x or later, Chrome 37.0 or later.
Adobe Reader® 9 or later software and above for viewing PDF files created with Adobe Presenter
Adobe Flash® Player 9 or later software for viewing multimedia content
Microsoft® PowerPoint  2010 or 2013 or 2016
Microsoft® XML Library 6.0 for publishing the content.
QuickTime software and Adobe Media Encoder 6.0 required for multimedia features
Internet connection for generating closed captions in PVX, and publishing projects
Viewing
HTML5 content on Desktops/Laptops
Internet Explorer 10
Microsoft Edge on Windows 10
Firefox 4.x or later
Chrome 37.0 or later
Safari 6.0 or later
Adobe Reader 9 or later for viewing the PDF created using Adobe Presenter 11
HTML5 content on iPad
HTML5 content on Android
Note: We support all Tablets. However the content viewing is optimized for 10 inch Tablet .
SWF content on Desktops/Laptops
Internet Explorer  9 or later
Microsoft Edge on Windows 10
Firefox 3.x or later
Chrome 37.0 or later
Safari 4.0 or later
Additional Requirements to play SWF
Flash Player 9 or later for Windows and Mac
Flash Player 9 or later for Linux & Solaris
Content library and SWF content in meeting is supported in Connect 9.2.2a and above. HTML content in meeting is supported in Connect 9.5.
Note:
Since Adobe will no longer be supporting Flash Player after December 31, 2020 and Adobe will block Flash content from running in Flash Player beginning January 12, 2021, Adobe strongly recommends all users immediately uninstall Flash Player to help protect their systems.
For more information, see Flash Player End of Life announcement.