Description
Overview Kofax Power PDF Standard
Students, home office users, and small businesses are navigating unique productivity challenges. These challenges are often remedied with free software tools that seemingly help cut costs. However, these "freemium" alternatives can't offer the functionality or ease of use needed for users to operate more efficiently.
Kofax Power PDF Standard is a powerful and intuitive tool designed for individual users to create, convert, edit and share PDF files. Power PDF Standard integrates with your unique workflow, empowering you to optimize productivity, work seamlessly across any device and platform, and meet your specific goals.
A PDF Editor Without Monthly Fees? Yes Please.
Home office users, students and small businesses trust Kofax Power PDF™ Standard to manage their PDF needs. It's packed with features, easy to use and available at an unbeatable price on both Windows and Mac platforms. And with no monthly fees, you pay for it once and own it forever.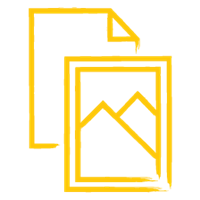 Create, edit and compile PDF files from almost any document or file type.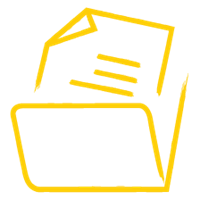 Easily convert PDF files to other formats, including Word, Excel, PowerPoint and more.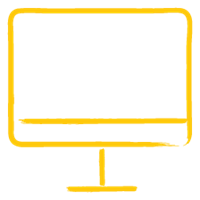 Go mobile with Power PDF on iOS and Android.
An Intuitive Solution for PDF Productivity
Power PDF Standard makes it easy for individual users to control every aspect of their PDF workflow—from fast and accurate conversion and editing to easy review and markup.
Address PDF Productivity so you can Work Like Tomorrow
The features of Power PDF Standard empower you to work like tomorrow by enhancing your PDF workflow with:
Intuitive PDF creation
Easily scan paper forms to turn them into interactive PDF forms with fields, check boxes, signature fields and more.
Effortless file conversion
Quickly and accurately convert documents from Word and other file formats to PDF and back again.
Document collaboration tools
Exchange ideas and provide direction by adding notes, text boxes and graphics to any PDF.
Power PDF Standard will work with the following
1.5 GHz or faster processor
Supported operating systems

Windows 11; 32-bit and 64-bit editions
Windows 10; 32-bit and 64-bit editions
Windows 8.1; 32-bit and 64-bit editions

1 GB of memory (RAM) or greater
1 GB of free hard disk space for application files.
Web access needed for product registration, activation, product help, and obtaining live updates for the program.
Microsoft .NET Framework 4.8. If it is not detected, it is installed with the product.