Description
Overview Wondershare EdrawProj
Manage Your Projects with Interactive Gantt Charts
Schedule all your activities, oversee every aspect of your project, and actively track your progress.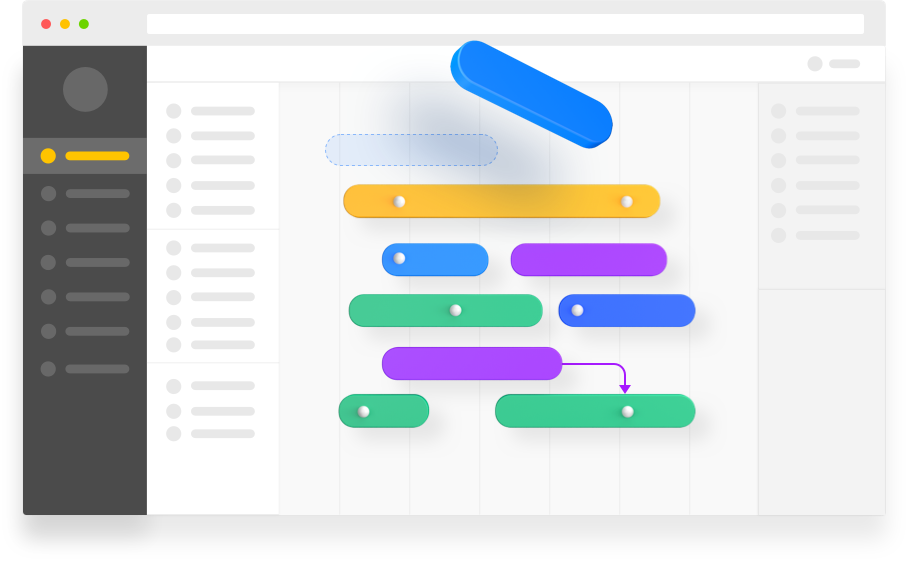 Manage Projects Effectively
Drag & Drop
Easily get started with drag-and-drop simplicity. Easy to add new tasks, indent & outdent tasks, and set completion percentage with several clicks.
Planning & Tracking
Set, change and measure progress (%) for each task and subtask on your project.
Report
Generate reports to capture specific project information in summary views, and share the project status with others.
Export
Export the Gantt chart to MS office files and other files. You can also print or share it with others.
Add Milestones
Add important milestones to your plan to mark phases or events.
Link Tasks
Connect tasks to create dependencies so that all linked tasks update at the same time!
Resource Management
Balance available resources, critical projects and future growth effortlessly.
Cost Tracking
Estimate budgets and manage costs using standard or overtime rates. Measure project performance using Earned Value Management.
Supported on
System Requirements
Windows 2000/2003/2008/Vista/7/8/10 (32bit/64 bit)
Mac OS X 10.11 and later
Debian, Ubuntu, Fedora, CentOS, OpenSUSE, Mint, Knoppix, RedHat, Gentoo and More