Description
Overview Movavi Video Editor 2023
Make videos. Create. Inspire.
Intuitive Video-Editing Software.
Movavi Video Editor Plus is the perfect tool to bring your creative ideas to life and share them with the world. Make your videos rock with special effects, keyframe animation, and ready-made intros. Apply Chroma Key to easily change the background of your clips to anything you like. Try the new, refined user interface – so easy, there's nothing to learn. Enjoy lightning-fast file processing and rendering.
In Movavi Video Editor Plus, every tool is right where you'd expect it to be. So even if you've never tried to edit videos on a home PC before, it will take you no more than 20 minutes to master the movie editor and start editing like a pro. Download Movavi's video-editing software for free. Create a movie you'll be proud of.
With Movavi, It's Easy to Be Creative.
From now on, making quality and engaging videos will be your strength – thanks to Movavi's movie video editor for Windows. Just think of an idea, then use the awesome built-in features to easily turn it into total eye candy. Download the video editor for free and give it a try.
Features
AI background removal
Use the power of the AI to instantly swap backgrounds in your vacation videos with no green screens. Drop in a new vibrant scene and get ready for an avalanche of likes on TikTok!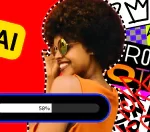 AI noise removal
Cut through the noise if you partied hard this summer! Remove car, wind, and other uncool sounds from your videos with this new AI-driven audio denoiser.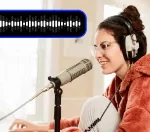 Direct upload to TikTok
Get on the For You page this fall with direct sharing to TikTok. Upload your sunny vids straight from the app and collect tons of views and likes much faster!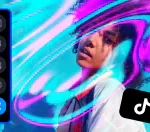 Extra effects for YouTube
Let your creativity take effect! In addition to the 5 new frames, we'll give you an exclusive pack of effects for YouTube at no charge – just because we love you. Try them out in your next hit!